Our Vision
To emerge as the most preferred Logistics service provider in India with best in class IT and infrastructure and ethical business practices.
Our Mission
To satisfy customers ever growing needs and expectations through continuous customization of process and systems empowered by a trained workforce and cutting edge IOT systems , committed to delivering optimized performance there by increasing the overall profitability of the organisation
Executive Summary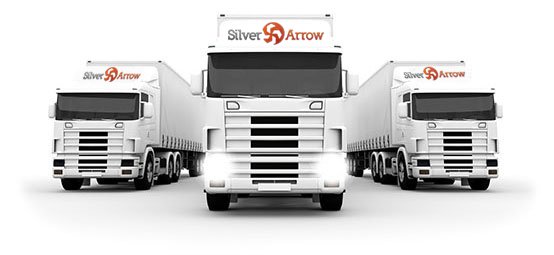 We at Silver Arrow Logistics Solutions (P) Ltd, provide our customers with end-to-end logistic support on both international and domestic front. We have tie-ups with all the world-class integrators including DHL Express, TNT Express, FedEx Express and UPS who assist us in providing logistic solutions on the international front( export and import).

Besides, we also have tie ups with FedEx, Gati , SafeExpress, SpotOn , Delhivery and DotZot to handle the domestic segment of the business. They assist us in handling express next day deliveries within India and surface cargo movement across the country.

Further to this we have strategic tie ups with regional players in Tamil Nadu like Cando Logistics and ST couriers for deliveries pan Tamil Nadu.

We pride ourselves in our capability to be an one-stop solution to all the supply chain needs of our customers.

Being a new start-up we have made considerable progress over the last 5 years. Recently we have progressed to become a private limited company from a partnership concern

We have also recently launched our e-portal www.shipbazar.com to facilitate online booking/processing of couriers for consumers across India

Silver Arrow has already started working on a model wherein, the pickups and deliveries will be directly handled by Silver Arrow using own staff combined with the finesse of world class IT solution and pathbreaking technology which is currently not available with any current player in the Courier industry.

The model perfectly describes the definition of IOT which is the benchmark for most successful companies across the Globe and has become a prime reason for their growth and success, giving them a cutting edge against their competitors.
About the Founders
Ashwin Rangarajan
Ashwin is focused on achieving his vision of transforming the unorganized logistics sector in India through a string of best practices and by implementing next gen end-to-end technology

He has a BE from Anna University and a PGPM from Chennai Business School.

Ashwin started his career with Cognizant Technology Solutions as a programmer analyst and then went to work with FedEx express as Territory Manager after completing his PGPM

Post the work stint with FedEx express, Ashwin co founded Silver Arrow Worldwide Solutions along with his colleague/co founder in FedEx express Aditya Gupta. Having bootstrapped the company 5 years ago, Ashwin along with his co founder has ensured that Silver Arrow has grown leaps and bounds and can boost of an ambitious clientele in Chennai. The Best practices and automation put forward by Ashwin resulted in enormous cost savings for his clients and subsequently resulted in long standing relationships

Looking forward with close to 8 years experience is express logistics industry, Ashwin Rangarajan envisions to propel his startup into one of the leading tech driven logistics companies in India
Aditya Gupta
Aditya Gupta aged 32 years, a MBA Graduate from R.Lakshmipathy Institute of Management studies (A Dinamalar News Daily, Group institute) Madurai, After taking a few years of hands on experience with reputed companies like Blue Dart DHL as a Business Development Executive, and FedEx Express as a Territory Manager gaining robust experience in handling Credit Team, Operations Team and Customer Support Team in the field of logistics.

Having expert knowledge in products and services offered by the logistics industry Aditya Gupta Co Founded Silver Arrow Worldwide Solutions in 2012 with his colleague Mr Ashwin Rangarajan.

Based on the best practices and Company standards set by Aditya Gupta company has survived, sustained and succeeded through last 5 years resulting in a commendable Good will and long standing relationship between company and clients.

With robust knowledge in the logistics sector and close to 10 years of industry experience Aditya Gupta has plans to foray pan India leading the company from the front to become a market leader in Logistics combined with seamless automation and technology.